Did it ever SNOW!
When was the biggest snowfall you ever saw?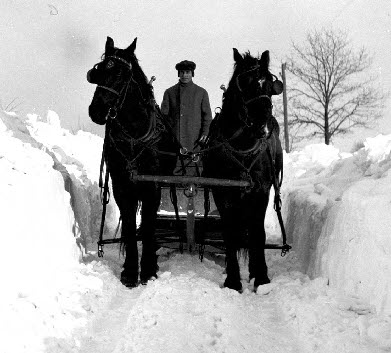 Many of us can remember the Blizzard of '78. According to statistics the National Weather Service records, the greatest amount of snow in the month of January for Toledo was during the year of the great blizzard. They recorded 30.8 inches of snow for the month.
We almost beat that last year (2009) when we received 30.7 inches of snow in January! No wonder our arms were tired from shoveling!
But if you are enjoying the old photos shown here from the Buehrer family, we only have to go back to the fourth largest snow amount recorded which was during the year of 1918 when these photos were taken. That year the weather service measured 26.2 inches of the white precipitation during January.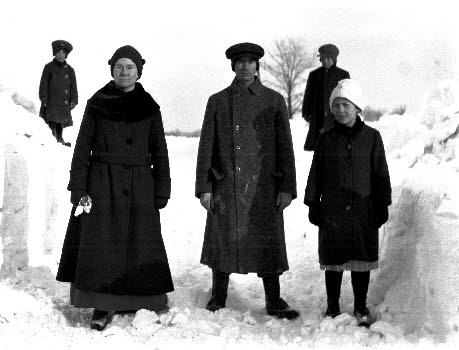 You can see that the roads weren't neatly plowed into two lanes then, certainly not like we're used to today. Some of the vehicles we drive today probably wouldn't fit down that road. But it sure gave them something fun to play on!
The photo shown here is from a negative scanned by Rose Burkholder from the Eldred Buehrer collection which is from his cousin Eugene Buehrer's estate, and we thank them for their willingness to share them with us.