Ohio Art toys made in Stryker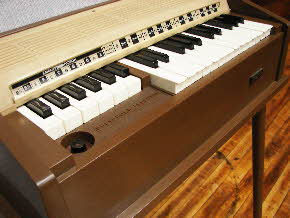 Stryker at one time was the home to the Strydel/Emenee plant that produced many of the Ohio Art toys that so many children enjoyed in their young years. Thousands of young people began their music careers playing along on the famous "Audion" organs
On this page you will see some examples of those toys. If you click on "Spudsie," you'll find there's a flyer that gives an extensive amount of history of the world of toys that once upon a time were made at Stryker.
If you would like to see a story about when the toys were displayed at the Stryker Depot, click here.